He left the 67 other anglers behind, scoring a total of 373 CM of Italian Black Bass over the two competition days. Coming in second is, Luca Santenini from Italy (363) and Manon Rocher (FR) (356cm) finishes the top three.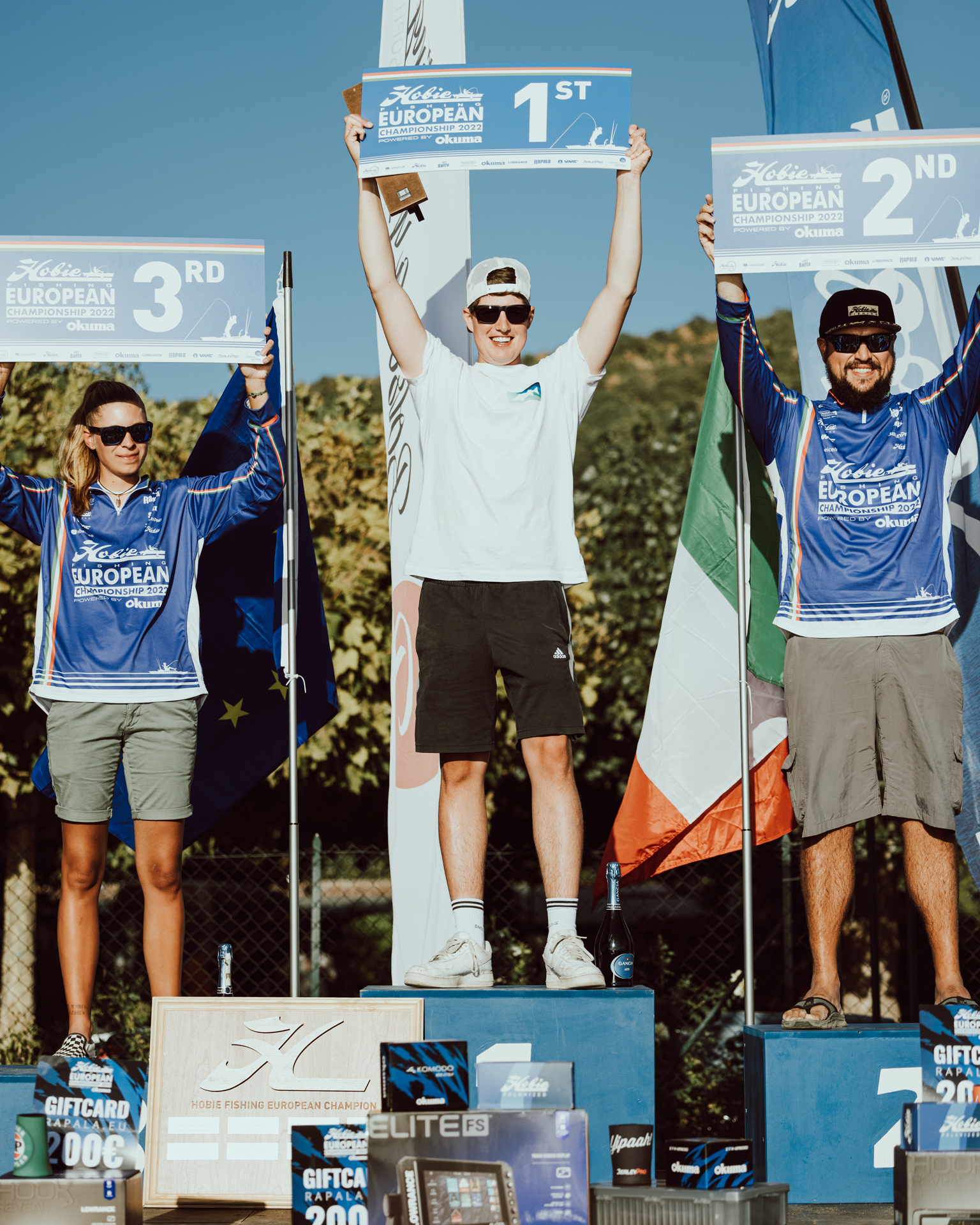 "This has been an amazing experience! I only fished for black bass once before, but I'm a fanatic Perch angler. They have similarities that definitely helped me figure this out. It's a dream come true, also going to the worlds is something that I always wanted!" Jonas told us.
Besides winning the title, Jonas also qualified for the Hobie Fishing Worlds and an amazing prize package provided by our sponsors. A big thanks to Okuma, Lowrance, Rapala, Power-Pole, Sufix Lines, VMC Hooks, Hobie Eyewear, Rebelcell and BerleyPro for supporting us and the competitors with an awesome prize and goodie package.
In total 778 fish are were scored during the 8th Hobie Fishing European Championship powered by OKUMA making it the best fish producing event in the history of the Hobie Fishing Euros.
The 8th Hobie Fishing European Championship powered by OKUMA would not be possible without the extensive help of our sponsors and partners. A big thanks to: Okuma, Power-Pole, Lowrance, Rapala, Sufix, VMC, Hobie Eyewear, BerleyPro, Rebel Cell and our Hobie kayak dealer in Bolsena, Bolsena Yachting.
Find the full results on the TourneyX leaderboard here.
HFE2022 – AWARD CEREMONY PICTURES