The sun creeping up above the hills slowly and almost 40 anglers that can't wait to start the Gerber Gear competition day 1 of the Hobie Fishing European Championship 2019. After playing the national anthem of Serbia and the alarm of the megaphone, the anglers rushed towards the Power-Pole starting line to cross them and go to their first fishing spot.
Fog coming up from the water created an idyllic scenery at Lake Gruža in which the angelrs cast their lures in search of zander and pike, They can put three of each species on their scorecard each day, but I is the question I anybody will make that. Lake Gruža is like a big vault, crack the code and you'll catch fish, but will our competitors mange to crack it…
Several local, regional and even national television channels came to Villa Anastasija to broadcast the event. The major of the municipality Knić was present and enjoyed the atmosphere of the event. The locals are extremely happy to host an event like this and we are extremely proud to be able to do so.
The early morning was clear and calm where at around 11:00 the wind picked up and clouds came rolling in. This could be the change of conditions that opens the vault…
"It is not completely going according to plan. I have not caught any fish yet…" Felix Frey (SE) answers why asked how his day was going. His teammate Roger Nilsson (SE) caught three catfish (unfortunately not a target species). "This morning I hooked a 50-60 zander just after the start, but unfortunately I could not get it in my net and I broke loose…"
The rumor of the day is that there is one guy landing and measuring a pike. Everybody returning to shore is anxious to know if the rumor is true. And yes it was. French angler Frédéric Portner was the only angler measuring fish today. A 66cm pike found its way to his net and measuring board. Being the only fish caught immediately puts him in the lead going into Rapala competition day 2 tomorrow.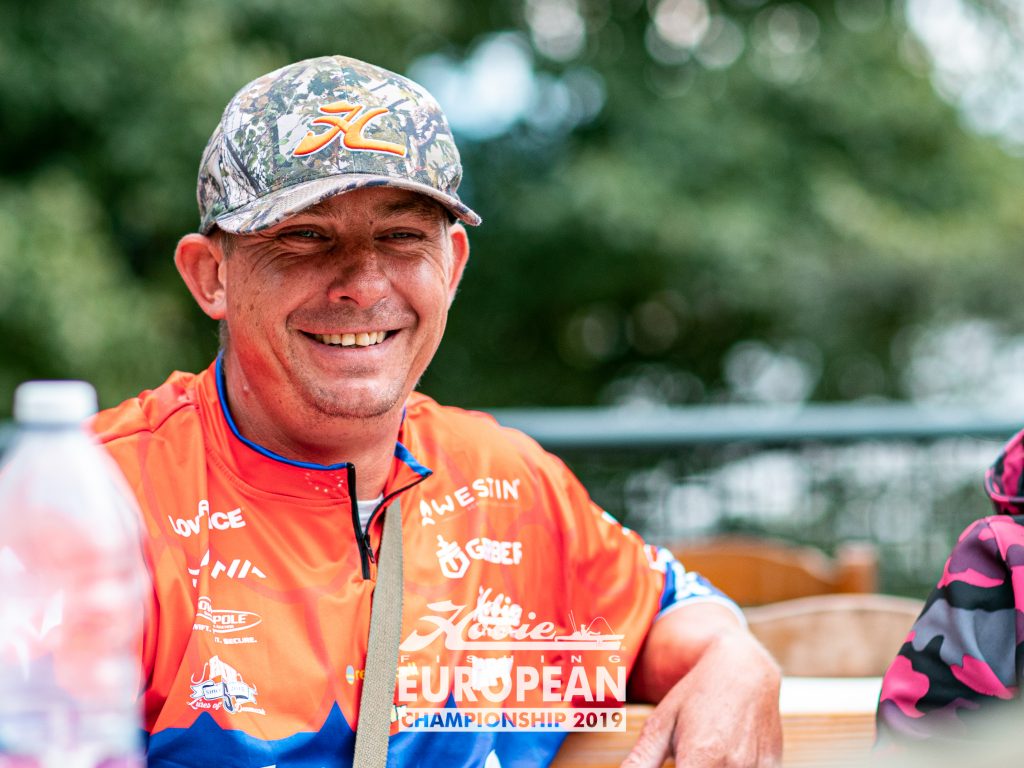 For now the vault of Lake Gruža did not open, but we are hopefull our competitors can breach it tomorrow! For a full photo gallery click here