A young talented angler with already a lot of tournament experience. Felix Frey is always a contender when competing in an event. The only thing missing is the win, but not for long if it's up to him!
How did you get into kayak fishing?
I've been kayaking my entire life. From when I was a small kid my family went on adventures out in the archipelago with touring kayaks. Often then I always brought my fishing gear. Not so successful though. I have one clear memory of me loosing my favorite rod while trying to fish pike from one of those touring kayaks. Then back in 2015 I started trying out different fishing kayaks and in 2016 I got my first Hobie.
Are you ready for another tournament?
Of course. I love the tournament scene. I have 2 great finishes in the Euros with me and now I'm aiming for the first place. I'm more ready than ever and I'm preparing by traveling across the globe to compete in the world championship HFW.
What are your thoughts about the new HFE Tournament arena, Lake Gruza? What major challenges do you expect this year (except of talking Serbian)?
It looks amazing. It's big, it seems to be a healthy fishery and everything can happen. I'm glad it's in a area with lower fishing pressure and that no event have been held there before. It opens up for a lot of challenge and excitement. The biggest challenge is the climate. I have never fished so far down south for these species, it will be interesting to see where the migrate at this time of the year.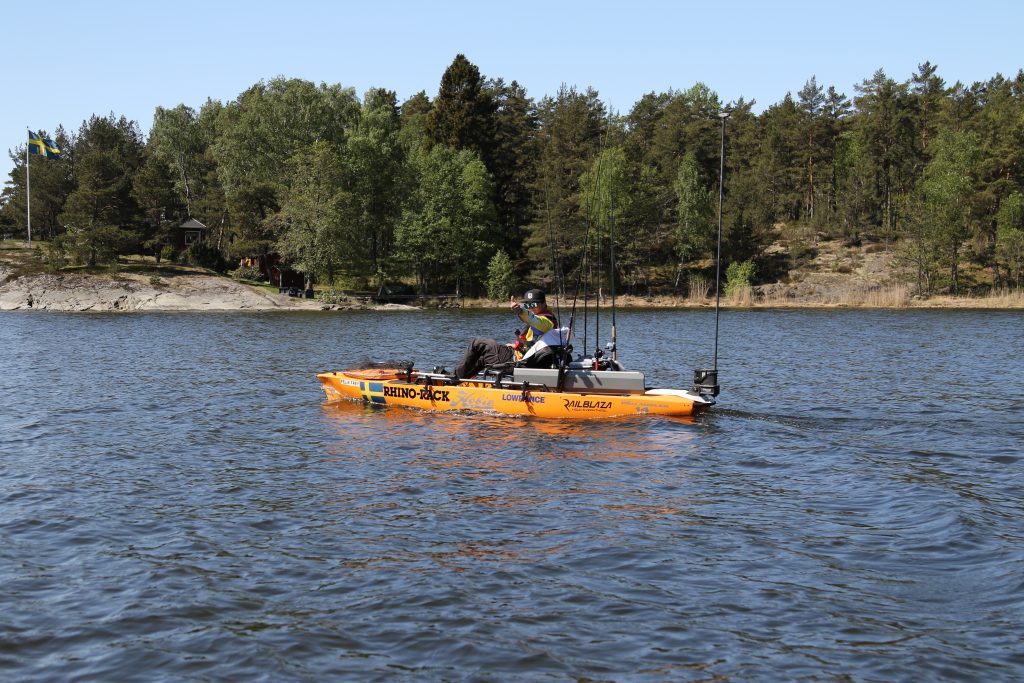 What do you like about fishing a kayak tournament?
All the awesome people, the dinners and of course the feeling of filling your card while competing, such a nice feeling.
You fished the Worlds in Sweden last year and several other kayak tournaments. If you had one piece of advice to give to a kayak fishing tournament beginner, what would it be?
Fill that paper. Get a strategy to catch all the fish you need and not only focus on one. Have a flexible strategy that opens up for a lot of fish.
You are the organizer of the two major kayak events in Sweden. Where do you see East Coast and North Coast in the future. What are the plans? Where can we find more info about the two events?
We hope to create a entire series of kayak events in Sweden. With points system and ranking. We have such a huge growth that we want to continue to work with. Next year will be much better! You find more info on www.eastcoastkayakchallenge.se
Any additional thoughts about the upcoming Worlds in Australia? It´ll be a different story than Pike fishing in Sweden. What´s your plan for the Gold Coast?
To follow and mimic the style from the Aussies, they know this fishing and we don't. I will really go on their tips and tricks and do my best. Use my accessories and my Lowrance Fish Finder in order to catch the fish!