Prorex Mermaid Shad DF
Now the popular DuckFin Shad is available with a webbed tail for vertical jigging near the bottom or mid water. The Mermaid shad's highlight is the possibility to customise the tail according to your personal preferences – if you use it in its original shape, its body moves like an oscillating mermaid. By cutting the tail in varying ways you can create three different types of action – classical V-tail, Pintail or Forktail (only cut the inner membrane). Ideal for fishing for zander and perch. The small size is perfectly suitable for fishing with the drop shot rig.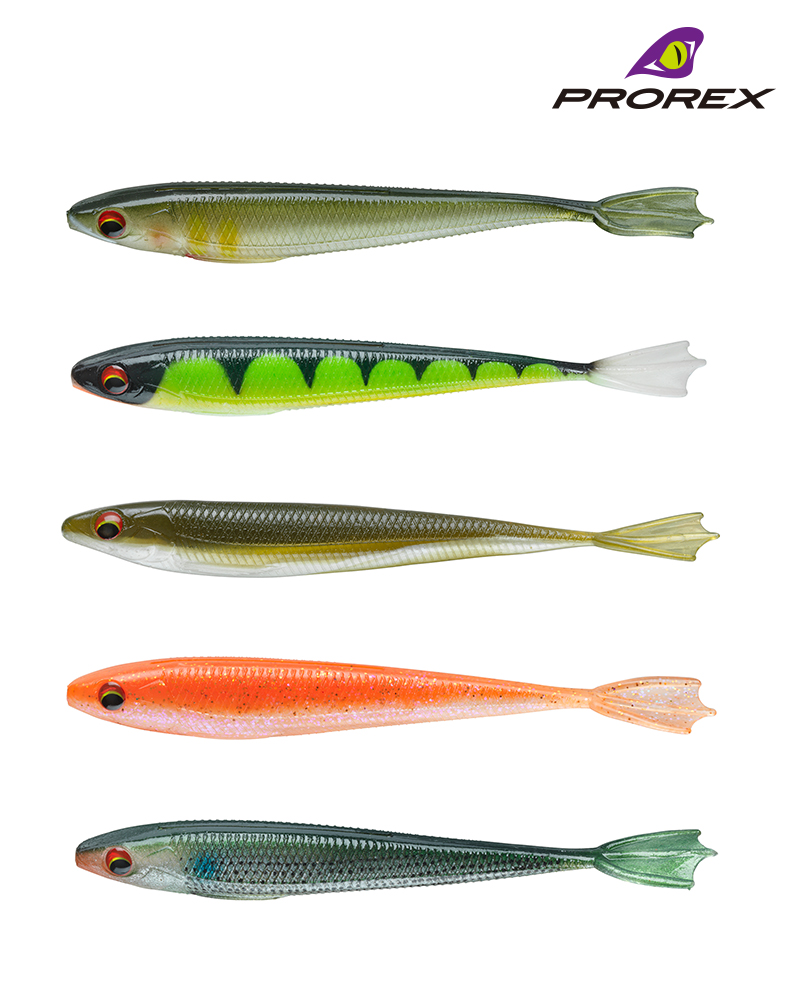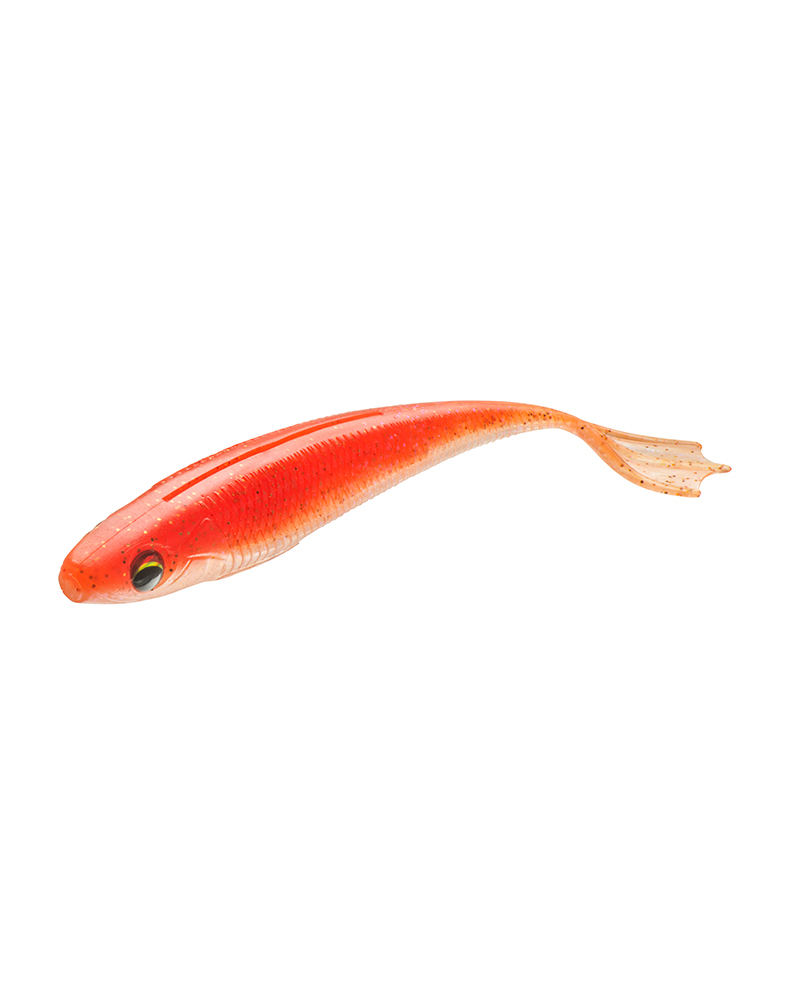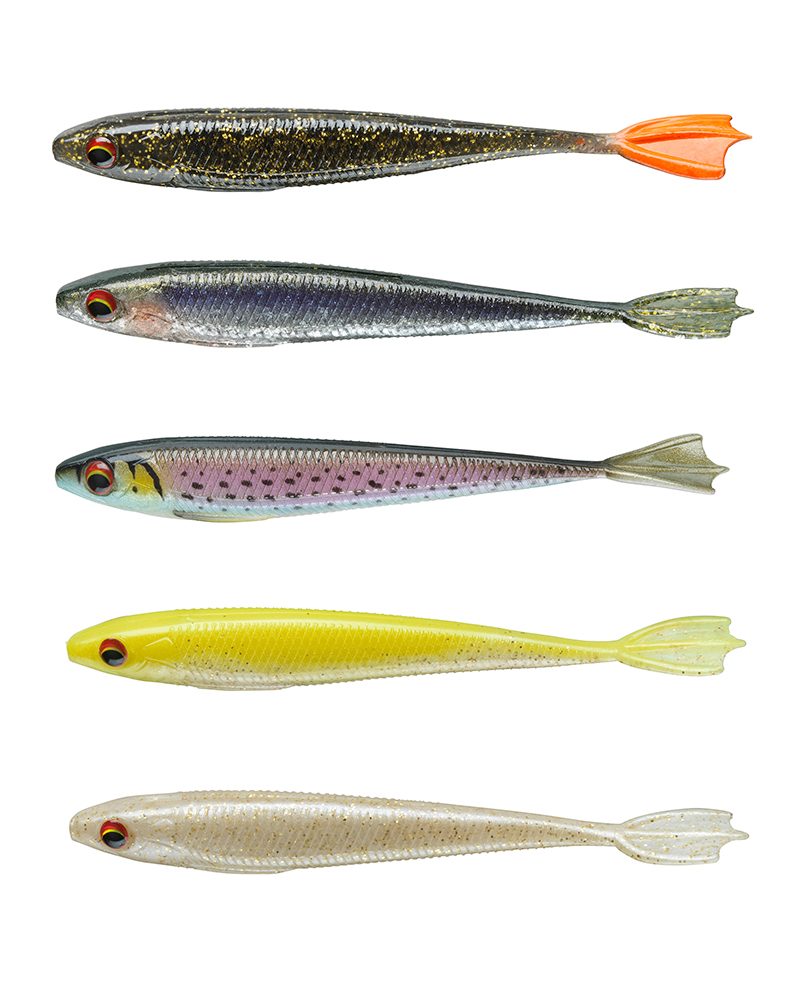 Prorex XR Spinning
Prorex XR reels are designed for hunting predators. Their powerful mechanism is stable and secure in an aluminium frame and permanently protected by Mag Sealed. The accuracy and precision of DIGIGEAR extends the lifetime of gear meshing accuracy. The latest generation of ATD drag is composed of carbon discs to subdue the biggest and most powerful runs from Pike. The reel is supported by CRBB bearings to ensure continuous and smooth rotation during every battle.
FEATURES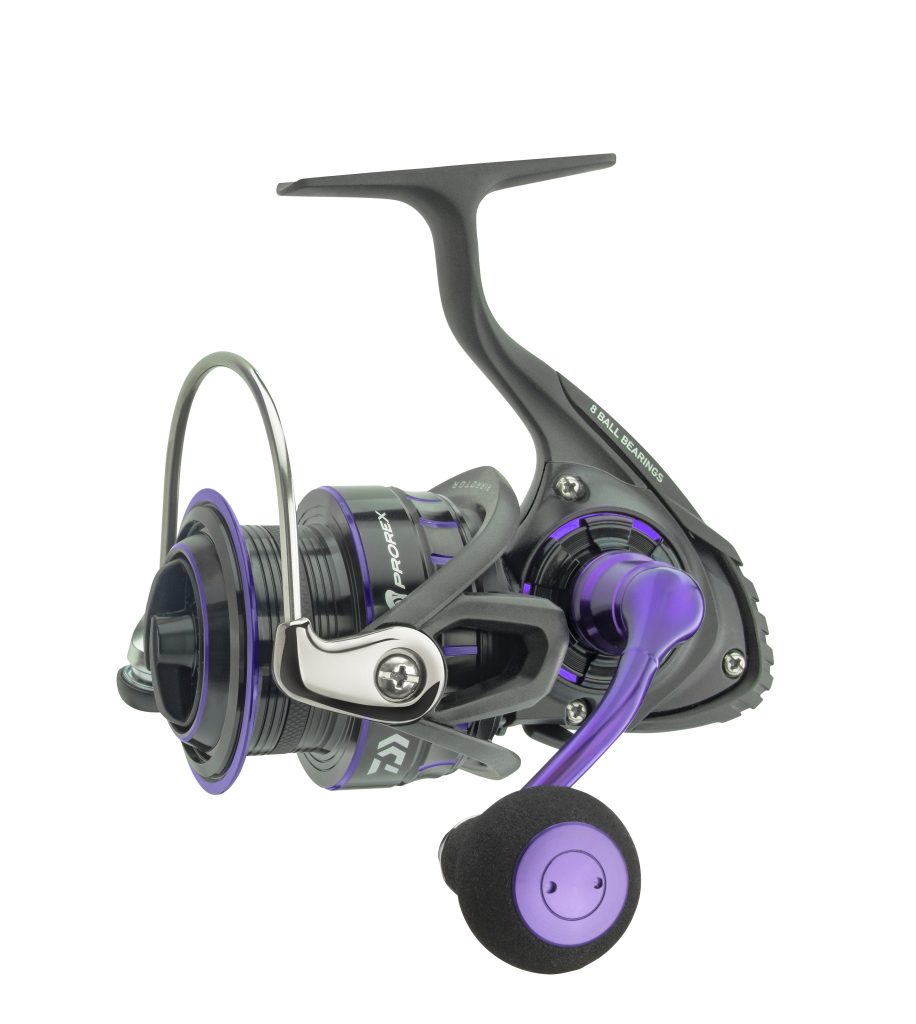 ›› Air Bail®
›› Twist Buster® II Line roller
›› MAGSEALED® body construction
›› HARDBODYZ® aluminium reel body
›› AIR ROTOR®
›› AIR BAIL®
›› 8 CRBB® ball bearings
›› ATD® drag system
›› DIGIGEAR® II
›› Infinite Anti-Reverse®
›› Carbon fibre drag discs
›› Cross Wrap® system
›› Twist Buster® II line roller
›› ABS® II aluminium spool
›› Aluminium spare spool
›› Aluminium handle
›› EVA handle knob
Prorex Baitcaster
These Prorex reel were developed in close collaboration with the Daiwa Scandinavia team. With its large drive gear and aluminium frame the PX200HLA model is ideal for fishing with big lures. The 100 is more compact offering a closer grip in the hand for lighter lure fishing. These PROREX baitcasters have the latest generation of ATD drag featuring a special grease to enhance braking smoothness. This reel offers an exceptional price / quality ratio and was awarded best new multiplier at EFTTEX 2016. There is no doubt that PROREX is the ideal partner to accompany you in your pursuit of that trophy fish.
FEATURES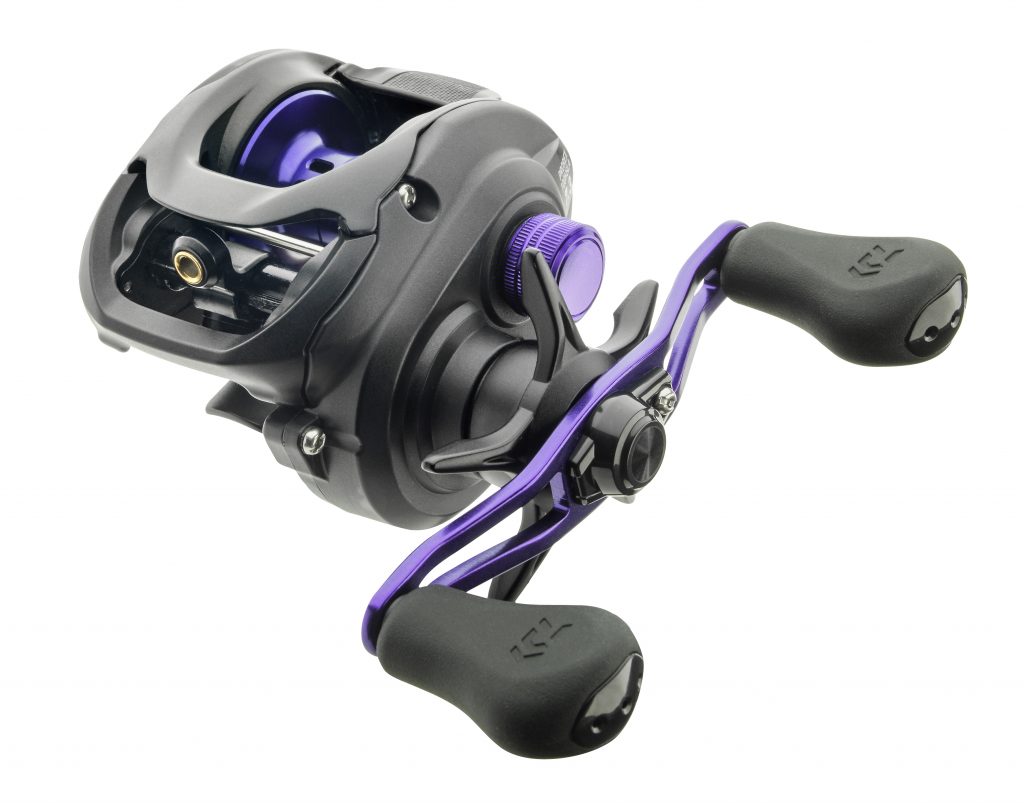 ›› Aluminium body
›› 5 ball bearings
›› Magforce® magnet drag system
›› ATD® drag system
›› DIGIGEAR® II
›› Infinite Anti-Reverse®
›› Star drag with click-system
›› Big soft-touch handle knob